Announcer: It's the Tonight Show...with..."
*A gunshot is hear, Ghost walks out with a gun that has been recently fired and I sit in my good ol' desk."
Ghost: Hello everyone...welcome to the Tonight Show...with your good ol' buddy Ghost...and yes...I just shot my announcer...don't worry...we're getting a better replacement. Sadly though we don't have an interview...again...but next wtime we for sure will...in fact it'll be the new announcer...so stay tuned for that...other than that...I just found out that I'm going to have to get so many fucking shot in my legs...I want fucking gouage my eyes out...no wait...I take that back...I want to gouage my eyes out because there are so many Star War films coming out...
https://youtu.be/d0C_Dnt7k_0?t=9m46s
Yup...well...who gives a shit about having ulsers anyways...let's talk about the most recent episode and EqG movie...
----------------------------------
Episode 16:
1.Archie reference....
2. So is the map alive? They're talking like the map is alive...is the map alive...if so...does it direct pornos?....(You might not get the reference...)
3. Intro...
4. Rarity had a purpose in Manehatten already...remember Season 4...twice?...
5. Sisterhooves? Oh...oh and that's right...there's going to be another one....
6. AJ has already been there...why is she complaining?....
7. The eye brows raise noise....best part of the episode....
8. Peanuts...obvious reference....why?...
9. Wait...was getting off the street corner a problem or a joke?...I can't tell...it sounded like a problem...
10. Rarity's eyes...also best part of the episode...
11. Stress pony face....that just looked weird and creepy to me...
12. Why do they go by many moons ago? Wouldn't that mean only a few months or so?
13. What was that guy doing in the pond?
14. More obvious references...this time it's that, 'I'm walking here...' reference...why? Why so many obvious references?....they are not that funny...
15. She didn't question about the map when they mentioned it...wouldn't she question it?...
16. Couldn't she just pay some ponies to fix up the stage....like have a fund raiser or something?...
17. Why stand under the top of the stage and then it falls...that doesn't make much sense...
18. Charity...now that would have been a good references to the books...but it is not.,...
19. 1080p
20. Obsessed child...why?....
21. Do something big?...that's the lesson today kids...and all I have to say to that is...there's not enough time for that kind of shit...in the real world...
Rating: This is Dog sit...Pony Dog Shit...(ewwwwwwww.......)
-------------------------
Equestria Girls: Friendship Games...
1. Eighties song in background music...
2. Why are the names still he same as the ponies when they are human...I mean what kind of human has a name Fluttershy...there's not even a last name in it!?....
3. Finally...human twilight...where were you the past two movies...
4. Intro...it's weak...
5. They have their magic to fight...why complain?...
6. These characters look like they belong in the show Doug...they are just not human...
7. Song...why?...
8. Voices seem to be out of place...
9. Spike is not talking...problem....
10. Cadence...seems scary...why not look like this?...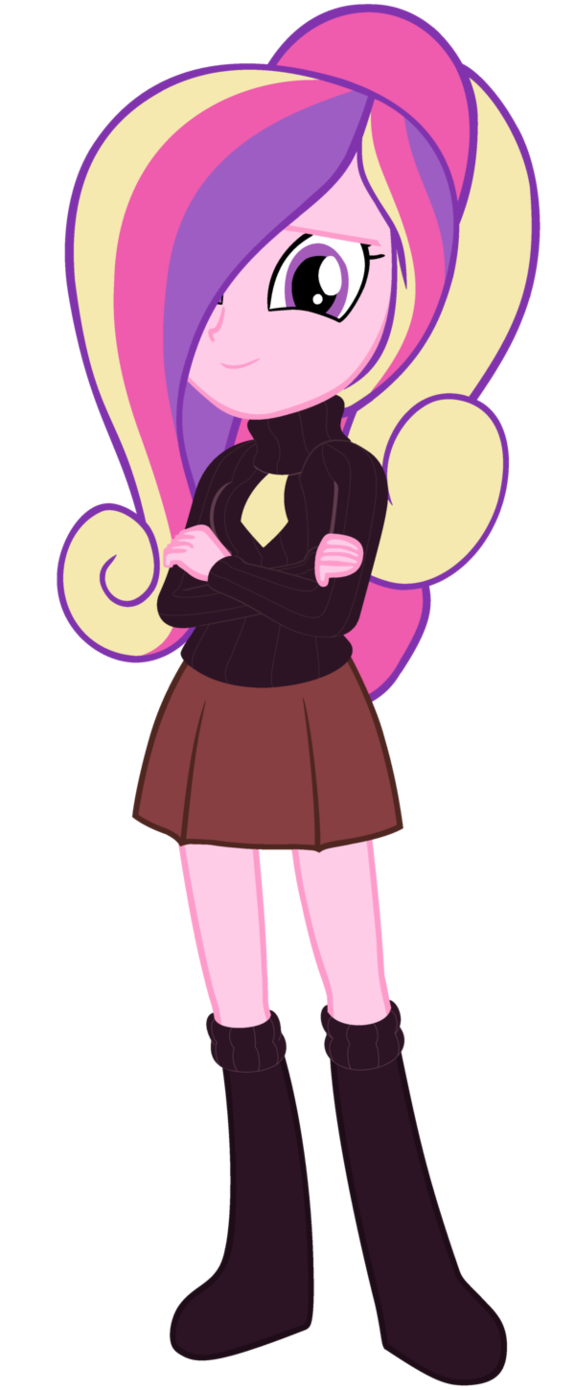 11. Song sucks...
12. Why didn't Cadence hear the singing from outside?...
13. Who's the principle...pony? Is it just a generic villain...
14. Shouldn't Twi be at Cantorlot High in the first place?...
15. When the kids are standing in line to get on the bus...why aren't they on the bus? I mean there's already a kid on the bus when Twi goes on it already...
16. Is that a Wooden Toaster reference?...
17. What happened to RD's cloths when Rarity puts on her 'uniform'...because that shit would be uncomfortable right there....
18. What First?....
19. How come they have never question Twii's uniform?....
20. Magic...again...
21. Doesn't the portal open up every so often?...
22. Couldn't have someone accidently have fallen through the portal at the statue at anytime in the past? Hoe come someone hasn't discovered that yet that isn't part of the school?...
23. No one saw Twi talking?...
24. Song #3 sucks....
25. Why aren't the Shadow Bolts happy...they won....
26. Yeah...Spike talks now...
27. This somehow reminds me of the avengers...not sure why...or how...it just does...
28. No one runs from the monster when it goes through the portal...wow...
29. She didn't see the wings!?...how are these kids and adults so fucking stupid!? Are they blind!?...
30. Song #4 sucks...
31. No one questions about the magic being used or shown right now...why?...
32. They didn't even hear the chorus as to what was going to happen which meant if they did, they would have had plenty of time to stop Twi...why?...
33.Now they question the magic!?
34. Twi has a magic addiction now...she needs AAA now...
35. They didn't save the world Principle Celestia...they only fucking saved the school...
36. School board would question everything that has happened...but not Crystal Prep!?...
37. Twi will be missed at Prep?...I thought they hated her...
38. So both Twilights, the human and pony one...are in the same world together....WHERE THE FUCK IS THE CHOAS AT THEN!?
Remember in the first one, where Celestia said if the others were to go into the other world, it would bring some sort of unbalance...I mean hell, if human Twi was already there in the beginning...then why didn't the world collapse on itself...why!? This doesn't make any sense at all!...
Rating: This is Dog Shit...Human Dog Shit... (Ewwwwwwwwwww.......)
------------------------
so yeah...there you go...also before I leave...I just want to get your opinions n this...I made a comment on a You Tube video because is the video...it said that the Bronies aren't as big anymore...I kind of gave the reasons why...so if you want to give your opinion on that...here is my comment then...
"All I want to say is this...the Brony fandom...isn't dead or not popular...it still is...it's just that...we've gone quiet. As in either the non-Bronies ignored every Brony related thing or the Bronies just went quiet. But do you know we went quiet? Well...I've got a few ideas as to why we Bronies went quiet. First off, Lauren Faust, the creator of the show, left the show, and with most shows when their creator leaves...it usually starts to loose its appeal that got people to like it in the first place. And while there are still good talented people that still work on the show...it still is not kind of the same when Lauren was around. Secondly...Season Three happened...which had a lot of controversies...among the Bronies...From the Season Three premier to Twilight turning into an alicorn...so many Bronies complained and thought it was all over, and so many of those who became a Brony in Season 1 or 2 left. Granted some just went away and moved on to other things like The Living Tombstone and Alex S. The fourth factor is...the most obvious and I'm pretty sure of it, Hasbro...not going to explain...it's kind of obvious that they would be a factor in the downfall of the Bronies. I mean the Bronies are still there...they just suck right now. The last factor is that...when the Bronies that left, new ones came into the fandom...and let me just say this...most of the new Bronies that came in are pretty much what you see in any other fandom, which makes the fandom no longer special and becomes any other typical fandom. And to be specific...people repeating the same memes over and over and over and over and over and over and over and over...and over...people that idiots, people that are ignorant, people that take thing sway too seriously, people that just fucking bat shit crazy in the first place...pretty much Out with the good and in with the bad is what happened. That's how I think as to why we are not as much in the news as we were a couple of years ago...we just...got bad shit happened to us is all. For me, obviously I'm still with the fandom...it's just that I prefer to stay far away from the said fandom's community and just watch the show...I don't do anything else...but I do reminisce with the old days though..."
Ghost: Anything other than that...have a goodnight...
In loving memory of: My sandwich...8:00-9:00 You'll be missed...