POV: 3rd
Stories
Characters:
Fluttershy
Celestia desperately searches for an item of the right shape to scratch the itch in her ass. Alas, there is nothing in her room that would fit. It is then that Fluttershy, with her pretty snout, comes knocking on the door.

Rated 18+ for Celestia sitting on Fluttershy's face, watersports and scat.
Characters:
Original Character(s)
,
Other BG Pony
This is the second series of Daring Do's adventures. Here she battles the concept of friendship, the plots of the evil Ahuizotl, and perhaps a shadowy figure, deep in the darkness, pulling some strings.
Characters:
King Sombra
,
Princess Celestia
,
Princess Luna
In an alternate timeline (slightly inspired by the season 5 finale "The Cutie Re-Mark") where Equestria is at war with the Crystal Empire, King Sombra executes a daring yet dangerous plan and manages to conquer Canterlot Castle, capturing the two princesses in the process.
For the king, a precarious game of cat and mouse begins, as he struggles to fend off the Equestrian army and to maintain control of a city which opposes him, while trying to tame the rambunctious spirits of his two captives.
For Celestia and Luna, a tumultuous emotional conflict ensues, as they have to decide how far they are willing to go in order to keep their subjects safe.
Characters:
Derpy Hooves
Dreamscape is a place of opportunities, as a brony finds out when he opens a portal to Equestria.
In lucid dreams, the only boundaries are those that one self-imposes, but why should there be any limits at all? It's not like anything bad can come out of a dream, right?
Rated 18+ for rape.
Characters:
Mane 6
Discord has been corupted by the promise of power from a mysterious bipedal figure. Discord sends the Mane 6 to another demention, and the Mane 6 are about to try to go back, but something is holding them there...
Crossover into RWBY. Major RWBY season 3 spoilers through Fall.
Characters:
Princess Luna
It's time for a routine check up on Nightmare Moon. Celestia removes all potential means of escape to make sure the captive stays put. Despite her busy schedule and the memory of her sister still fresh in her mind, the alicorn in mourning finds it in her heart to talk to the condemned pony on the moon.
Characters:
Mane 6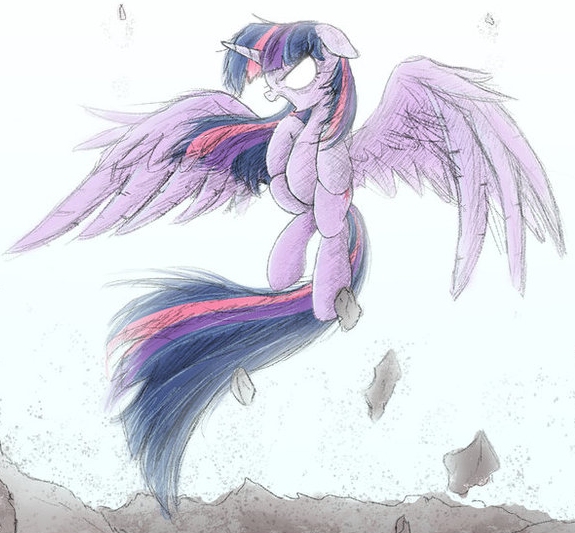 The Mane Seven are on a mission to spread friendship across Equestria. It sounds easy enough, but should they really let their guard down?
Twilight is confident that she can cope with any situation. Maybe she's right and there really is nothing to worry about… Maybe.
Characters:
Applejack
,
Discord
,
Fluttershy
,
Nightmare Moon
,
Pinkie Pie
,
Princess Cadance
,
Princess Celestia
,
Princess Luna
,
Queen Chrysalis
,
Rainbow Dash
,
Rarity
,
Royal Guards
,
Shining Armor
,
Spike
,
Twilight Sparkle
Fast forward two and a half years since the events of A Living Nightmare Of Chaos, Drake, the human, has moved into Canterlot Castle with his Fiance, Princess Celestia and her sister Princess Luna. Everything seems calm, but everypony has been living on borrowed time as the arrival of a time traveling human preaching words of war in Equestria sends ripples through the lands, death will be arriving and has followed Drake from the future.
Princess Luna must decide where her heart lies, the ember of love for her sisters fiance threatens to send her mad with sorrow and jelousy. And with her sisters wedding in just a month, can she contain her feelings or will the events that are unfolding reawaken the spirit of Nightmare Moon inside her?
Characters:
Fluttershy
,
Rainbow Dash
,
Scootaloo
"I can handle the cold. I'm a pegasus. Pegasi are supposed to be able to handle the cold. Sure, most of them have a warm, fluffy cloud home and a nice warm bed...and this is the coldest winter I've ever had to survive through...but I'm tough. I'll be fine...It's just a little cold weather..."